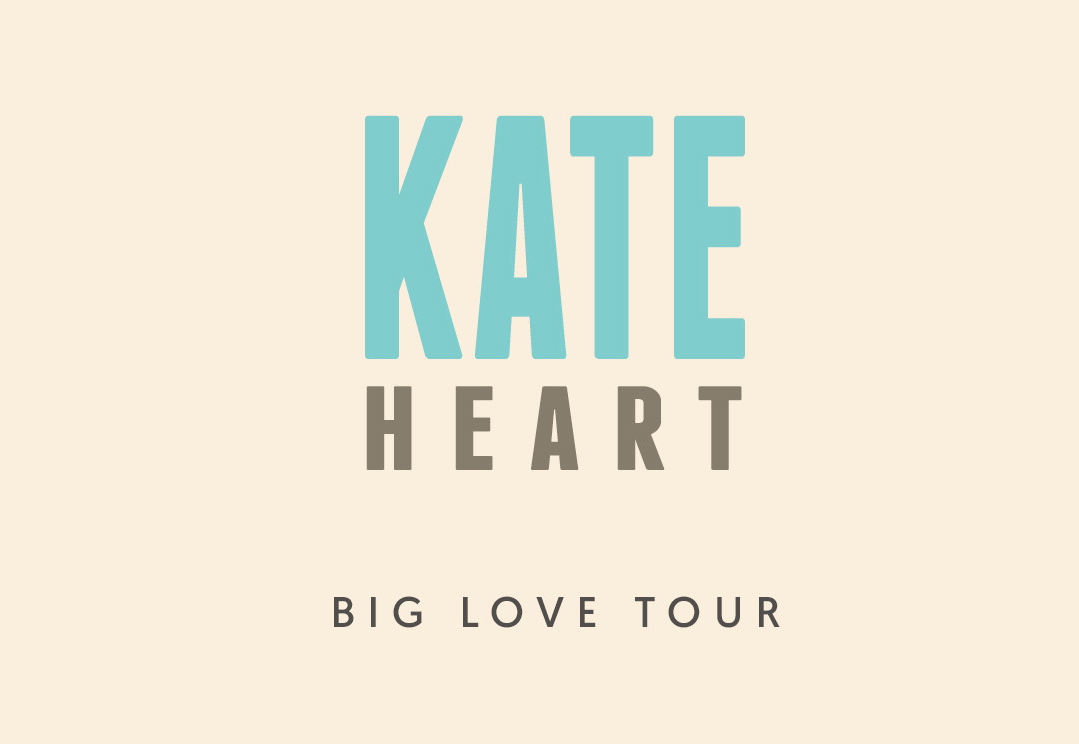 BIG LOVE Tour Announcement
Kate Heart has announced her 'Big Love Tour' to promote her self-titled debut EP  and will be performing at popular music venues through out South East Queensland during the months of May and June 2016.
Kate will be stripping back the EP's full band sound in her live performances and playing the songs exactly as they were written, just her and her trusty guitar. There are some outstanding special guests accompanying her on the tour including country crooner and recently QMA nominated Brad Butcher, soulful alt-pop songstress Ivey and rising Sunshine Coast star Jack Gray to name a few.
The Toowoomba show will give audience members something extra special with close friend and esteemed visual artist Laura Douglas joining Kate to do a live paint during her performance.
Kate is looking forward to sharing her music on the Big Love Tour "One of the most fulfilling elements of the music business is getting to play live, with so much going on behind the scenes it's always wonderful to connect with people by performing for them and getting to chat afterwards . It took a lot of energy to make and release this EP so it's exciting to keep the momentum going and share the love in person.